REÅLEA® Top performance skincare In Harmony with The Planet
Handcrafted smallbatch organic fresh
Return Glassware
Earn Store Credit
100% Natural
Alchemical Skincare
Science-Backed
Results-Driven
Return Glassware

Earn Store Credit

100% Natural

Alchemical Skincare

Science-Backed

Results-Driven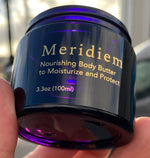 Sustainable Packaging
The REÅLEA® violet-glass containers with permanent 18-karat gold ceramic labels are made to be reused / refilled -- not recycled and never thrown away. Return minimum 3 at once with free shipping in a box that you find to reuse for $6 per item store credit. Or, keep our product glassware to reuse at home for optimal storage of living essences. Violet glass creates the same benefical red light used in the popular red light therapy of today. Our cartons are 100% Tree Free paper made from upcycled sugarcane byproduct.
LEARN MORE
The REÅLEA® flagship five to optimally care for your skin's varying needs
Because you and the planet deserve it
Original Formulas
Real Alchemy
Extraordinary Skincare Products That Unite the Domains of Nature: Plant, Mineral, Animal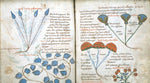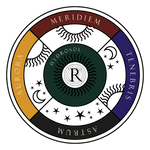 The REÅLEA® SKINCARE Flagship Collection consists of five deliciously complementary skincare creations. Rich beauty & healing balm Aurora "Sunrise" (in Latin) for the face and targeted areas; Meridiem "Midday" nourishing body butter for large surfaces; Tenebris "Dusk" deep healing balm to soothe aches and promote restful sleep; Astrum "Star" a floral-infused beauty hero oil for radiant skin and hair; and Imber "Shower", a toner mist to plump the skin and refresh the spirit anytime.
REÅLEA® Penetrating Regenerating Protective Long-Lasting Hydration
Skin Microbiome Beauty Ritual
Practical Laboratory
Medicinal Alchemy
For Healing and Beauty, the Alchemical approach produces Fruits of the Elements: Fire, Air, Water, Earth by harnessing the vital Essences inherent in Nature: Body, Soul & Spirit.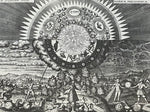 Dedicated Founders
The origins of this revolutionary skincare brand are rooted in respect for Nature, Traditional Medicine, Scientifically-Proven Benefits, and the Ancient Art of Alchemy.
Handcrafted
Small Batches
Top Performance
Truly All Natural
Reusable Packaging
Refill Returns
Public Benefit
Mission Driven
Handcrafted

Small Batches

Top Performance

Truly All Natural

Reusable Packaging

Refill Returns

Public Benefit

Mission Driven